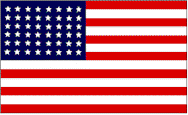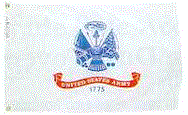 Headquarters
Army Ground Forces
Association
---
Events

Coast Artillery Living History
Ft. Mott, NJ (22 July 2006)


---

On July 22, 2006, the Army Ground Forces Association (AGFA), in conjunction with the New Jersey State Park Service, hosted "Coast Defenses Day". The event was focused on equipment activation, training and drill at Fort Mott in preparation for the August 1940 Army Maneuvers (war games).
The members of AGFA participating were Andy Grant, Brendan Bell, Mike Murray, Shawn Welch, Larry Winchell, Stephen Turner, Peter Morrill, Luis Ramos, Sara Pomper, Curtis Saunders, Patrick McDonough, Kieran Fletcher, Tom Minton, Bolling Smith, The Fort Delaware Society, Mike Bonacorsi.
Members of AGFA were recognized at a VIP ceremony at Fort Mott, receiving ball caps or coffee cups for their volunteer service.

---

Fire Control installations were were activated for the event and manned by AGFA members portraying the caretaking detachment, HHB, 21st Coast Artillery. In the photo above PVT Saunders connects the Battery Commanders Station "Arnold" to the fire control telephone system. The fire control system linked all of the observing stations with the plotting room of Battery Arnold to accurately aim the guns.
---
Battery Commanders or B.C. Stations were used to direct the firing as well as acting as a base end station for triangulation. PVT Minton above is tracking a ship in the B.C. Station using an M1910A1 Azimuth instrument.
---
The Group I (G1) Commander's station was also activated. The Group commander was in charge of the fire control of all the batteries at Fort Mott, Fort Delaware and Fort DuPont, while the battery commander's stations were responsible for the individual firing batteries. Above, PVT Morrill with an azimuth instrument in the G1 station.
---


Copyright 2011. All rights reserved.