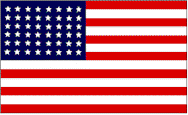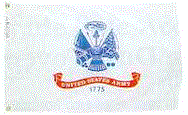 Headquarters
Army Ground Forces
Association
---
Events

Coast Artillery Living History
Ft. Hancock, NJ

October 27-28, 2007


---
Hot on the heels of our very successful event at Fort Monroe, Virginia three weeks prior, AGFA returned to Fort Hancock, NJ on 27-28 October 200.The Army Ground Forces Association (AGFA) in conjunction with the National Park Service hosted Fort Hancock Day at Fort Hancock, NJ. Fort Hancock Day commemorates the establishment of Fort Hancock by Act of Congress on 30 October 1895, when "The Fortifications at Sandy Hook" were named in honor of General Winfield Scott Hancock, a hero of the battle of Gettysburg in 1863.

AGFA's primary focus was the interpretation of Battery Gunnison/New Peck; the educational objective was to provide interpretation of the Coast Artillery mission at Fort Hancock in the World War Two era.

The members of AGFA participating were Jonathan Prostak, Andy Grant, Mike Murray, Shawn Welch, Larry Winchell, Rob LaBerta, Paul Taylor, Tom Minton and Chad Philips. Interpretation, including uniforms and equipment, was designed to present a view of the Coast Artillery at Fort Hancock in October of 1943. The tactical focus of the event was the role that Battery Gunnison/New Peck played as the Exam Battery for the Advance Harbor Entrance Control Post No. 1 in addition to the ongoing U-boat war and the threat of saboteurs or shelling by submarines, Axis surface raiders disguised as merchant vessels and enemy capital ships.

The members participating took time for a picture at Gun #2, a 6-inch M1900 rifle.



---
The weather on Saturday dawned windy and rainy as a coastal storm moved up the coast. We used this inclement weather to our advantage, as we were able to perform some much needed fatigue duty at the battery. Ongoing restoration work included removing rust from one of the recently reintroduced 6-inch projectile loading tables and then applying rust converter to arrest the oxidation process in advance of painting the metal work and linseed oiling the wood parts. PVT Chad Phillips assembled two new functioning telephone head and chest sets. Standard housekeeping work included cleaning the drainage system for the battery. In the photo below 1STSGT Murray, 1LT Grant and 2LT Taylor clean the gutters.
---
In this photo, 2LT Taylor and TCPL LaBerta rust convert the shell table for the #2 ammunition hoist.


Copyright 2011. All rights reserved.