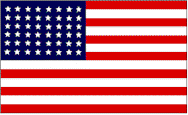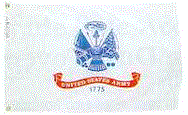 Headquarters
Army Ground Forces
Association
---
Events

Coast Artillery Living History
Ft. Hancock, NJ (27-28 October 2007)


Page 2
---

As Saturday progressed, the rain stopped and the ceiling began to lift as the storm moved up into New England. We returned back to our barracks, got cleaned up and changed into our Class A uniforms so that we could attend a function at the Lighthouse Keepers Quarters. The purpose of this function was to kick off the Sandy Hook Foundation and NPS' newest effort, the restoration of the Sandy Hook Mortar Battery. This was the first all concrete seacoast defense mortar battery ever built in the United States, having been constructed in 1890. It would later be converted into the Harbor Defense Command Post and protected switchboard facility during World War II. During the social, we had a chance to speak with many people from both the Sandy Hook Foundation and the NPS. After a brief introduction of the project from SHF project leader David Hoeder, the NPS park historian Tom Hoffman, with the assistance of Park Ranger and AGFA member Tom Minton lead the group on a tour of the mortar battery proper. This was an excellent venue for AGFA to introduce itself to the SHF foundation and to show what it has to offer in assisting in this major restoration project.
---
2LT Taylor and TCPL LaBerta both participated in a tour of the Sandy Hook Light house and experienced its great view of the main post area.
---
In the photo below, 2LT Taylor speaks with Park Superintendent Richard Wells and guests.
---


Copyright 2011. All rights reserved.