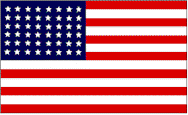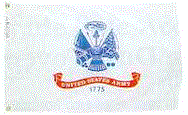 Headquarters
Army Ground Forces
Association
---
Events

Coast Artillery Living History
Ft. Hancock, NJ

October 28-29, 2006


---

On 28-29 October 2006, the Army Ground Forces Association (AGFA) in conjunction with the National Park Service hosted the Annual "Fort Hancock Day" at Battery Gunnison/New Peck, Fort Hancock, NJ. The educational objective was to provide interpretation of the Coast Artillery mission at Fort Hancock in the World War Two era.

The members of AGFA participating were Jonathan Prostak, Gary Weaver, Shawn Welch, Andy Grant, Andy Bennett, Larry Winchell, Luis Ramos, Rob LaBerta, Paul Taylor, Tom Minton, Sara Pomper, Kieren Fletcher, Stephen Turner, and Patrick McDonough. Interpretation, including uniforms and equipment, was designed to present a view of the Coast Artillery at Fort Hancock in October of 1943. The tactical focus of the event was the roll of Battery Gunnison/New Peck as the examination battery for Advance Harbor Entrance Control Post #1.

The photo below includes five members from a local Airborne reenactor unit. This was their day to learn about concrete soldiering.


---
Our first major task Saturday morning was restacking 300 new WWII era powder cans. These were donated by the Joint Munitions Command at Rock Island Arsenal and the USMC at Crane Ammunition Activity at Crane Indiana. These cans are nearly identical to the ones that would have been used to support the two M1900 6-inch guns of Battery Gunnison.
---
Once we had broken the cans down and restacked the, we posed for the photo below. Saturday saw about two inches of rain at Ft. Hancock, so working inside the magazine was perfectly timed!


Copyright 2011. All rights reserved.