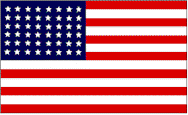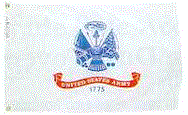 Headquarters
Army Ground Forces
Association
---
Events

Coast Artillery Living History
Ft. Hancock, NJ

October 29-30, 2005


---

On October 29-30, 2005, the Army Ground Forces Association, (AGFA) in conjunction with the National Park Service and Fort Mott State Park, brought to life Battery New Peck (Gunnison). The objective of the event was to interpret the coast artillery mission at Fort Hancock in October 1943, when the US Army was rapidly deploying overseas and New York Harbor was the focal point for departures for the European war zone. As a focal point for departures, the Nazi threat was high, from both submarines and saboteurs.

The members of AGFA participating were Mike Murray, John Lassiter, Jonathan Prostak, Gary Weaver, Paul Taylor, Shawn Welch, Andy Bennett, Andy Grant, Stephen Turner, Larry Winchell, Tom Minton, Luis Ramos, Peter Morrill, Patrick McDonough, John Morrow, and BW Smith. Additionally, Joe Janesic, John Kanister, and Michael Biscan from the Fort MacArthur Foundation attended as both representatives from Ft. MacArthur in Los Angeles, and as new members of AGFA. . This was the largest AGFA living history event yet conducted.


---
The morning started bright and early with a march through main post Ft. Hancock to Battery Gunnison. When the 6-inch guns were moved from Battery Peck to Battery Gunnison, the result was designated "Battery New Peck."
Saturday morning was spent training, familiarizing ourselves with our equipment, and polishing our drills. Our first block of training was in the plotting room - specifically on the full-scale plotting board constructed by Jonathan Prostak.


Copyright 2011. All rights reserved.