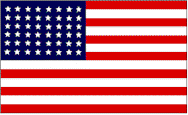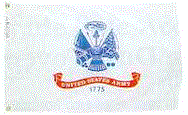 Headquarters
Army Ground Forces
Association
---
Events

Coast Artillery Living History
Ft. Hancock, NJ

October 29-30, 2005

Page 2
---

We started plotting room training assembling all AGFA "coast artillerymen" inside the battery plotting room. CPT Prostak distributed basic outlines of each station's duties and each member took up a station and read his duties. After plotting a target on the plotting board, we then conducted small group training on the plotting board, telephones, and switchboard. All this training took about 90 minutes. Below SGT Bennett serves as "plotter" and MAJ Lassiter serves as B" arm setter.
Once we completed this training, we then went up to the gun deck for gun drill under 1SG Murray..
---
The training consisted of loading and unloading dummy munitions. We used a wooden projectile cut to the dimensions of a 6-inch AP projectile. We also had a powder bag, properly constructed using muslin wrap, as well as a rammer and sponge. The drill proper takes a minimum of eight personnel.
A little before noon on Saturday, we had our first visitors to the gun deck - cub scouts, who not only posed with the "cosmoliners" but also participated in a gun drill.
---


Copyright 2011. All rights reserved.