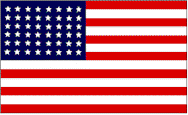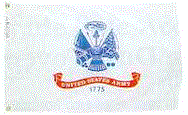 Headquarters
Army Ground Forces
Association
---
Events

Living History at Ft. Hancock, NJ (15-16 May 2004)
By: Mike Murray and Shawn Welch

---

On May 15-16, 2004, the Army Ground Forces Association (AGFA) in conjunction with the National Park Service hosted the 2nd Annual "Armed Forces Day Coast Artillery Open House" at Battery Gunnison/New Peck, Fort Hancock, NJ. The objective of the event was to provide interpretation of the Coast Artillery mission at Fort Hancock in the World War Two era.

The members of AGFA participating were Mike Murray, Jonathan Prostak, Shawn Welch, Andy Grant, Larry Winchell, and Mike Bonaccorsi. Interpretation, including uniforms and equipment, was designed to present a view of the Coast Artillery at Fort Hancock in May of 1943.

---
---
This event showcased new restoration efforts at Battery Gunnison/New Peck. Within the plotting room, the carpentry skills of AGFA board member Jonathan Prostak were proudly displayed by the installation of a M3 plotting board.

The plotting board has the topography of the field of fire painted on the surface. By providing this map of the battery's engagement area, it becomes easier for the public to understand the role of Battery Peck (Gunnison) and the remainder of the weapons of Ft. Hancock.

---
Within the plotting room we also finalized the installation of a reproduction EE-56 time interval apparatus as pictured below. In a historically correct case, with correct connectors, this new 24-volt TI apparatus powered all TI bells in the battery.
---


Copyright 2011. All rights reserved.