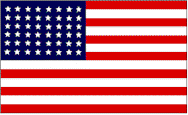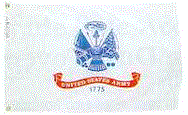 Headquarters
Army Ground Forces
Association
---
Events

Living History at Ft. Hancock, NJ (15-16 May 2004)
By: Mike Murray and Shawn Welch


Page 2
---

The next major unveiling was the installation of an M1910A1 azimuth instrument in the Battery Commander's station. This provided a taste of things to come once the National Park Service restores the stairs to enable the public to access the station.
---
Within the BC station another major improvement was the installation of two EE-91 telephones and a TI Bell. Two phone niches within the station provide the ability to install four EE-91's in the future. For the purposes of this event, this provided a proof of principle for our restoration of the BC station.
---
On the gun deck, we continued from our last event with strong public interest in the 6-inch M1900 rifle. Many people visited the gun deck and as shown below both Larry and Mike were kept busy demonstrating the features of this fine medium caliber rifle and on-carriage sighting equipment. This equipment included a functioning M1904 sight that enabled many people to observe ships entering and leaving New York harbor.
---


Copyright 2011. All rights reserved.