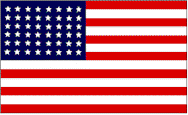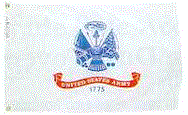 Headquarters
Army Ground Forces
Association
---
Events
Living History at Fort Pickens, April 5, 2003
---

On April 5, 2003, the Army Ground Forces Association hosted the 3rd Annual "13th Coast Artillery Open House" in conjunction with the National Park Service at Battery Cooper, Fort Pickens, FL. The objective of the event was to provide interpretation of the Coast Artillery mission of Fort Pickens in the World War 2 era.
The members of AGFA participating were John Lassiter, Mike Murray, Shawn Welch, and Andy Bennett. Interpretation, including uniforms and equipment, was designed to present a view of the Coast Artillery at Fort Pickens in October of 1941.
---
During the event, over 375 people attended. There were at least three Boy Scout Troops, and many people who visited earlier in the day came back in the afternoon to talk and learn more about the Coast Artillery. As an educational and recreational event, it was well received by all.

---
Mike Murray and Shawn Welch man a M1910A1 azimuth instrument (used as part of the range finding system for Coast Artillery weapons) in the Battery Commanders (BC) Station at Battery Cooper.
---
The photo on the right shows the azimuth instruments, along with the rheostat control for the azimuth instruments (center), and one of three EE-91 common battery telephones in the station (right). The photo on the left shows Mike Murray explaining the function of the 6-inch disappearing gun to visitors to the Open House. The displays on the gun platform included a M31 sight for 16-inch and 6-inch barbette guns mounted on a wooden display stand. An M1904 3-inch telescopic sight was mounted on the 6-inch disappearing gun's sight cradle. There was a functioning Time-Interval bell on the gun deck and two EE-91 telephones on the gun carriage to represent the azimuth (direction) and range data phones. These phones, as well as the ones in the BC station, inside of the battery, and in the battery office served as a type of "intercom system" to manage the flow of visitors to the site.
---
---


Copyright 2011. All rights reserved.