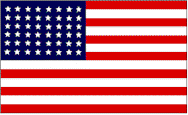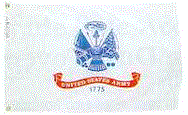 Headquarters
Army Ground Forces
Association
---
Events
Living History at Fort Pickens, April 5, 2003

Page 2
---
John Lassiter welcomes visitors to the 13th Coast Artillery Open House from the BC Station. Extensive displays of communications equipment, light infantry weapons, Coast Artillery ammunition, and other Coast Artillery related items were placed in the magazine area of Battery Cooper. The battery commanders office, located below the BC Station, was the site of an extensive field office display.
---
Shawn Welch, Mike Murray, and Andy Bennett explore the route of the post railroad, used to transport ammunition and other supplies to the batteries scattered throughout Fort Pickens. The railroad bed has been adaptively reused as a hiking trail through the park, a fact not well known to most visitors. Notice that one of our membership is carrying a lantern. It is a Coleman model 242B from the late 1930's. These gas mantel lanterns are very useful for lighting the interiors of seacoast fortifications that no longer have their original electrical lighting functioning.

---
AGFA members explored many of the batteries located at Fort Pickens prior to the Open House. We used these occasions to invite people to the Open House, and provide some impromptu interpretation for interested visitors.
---
---


Copyright 2011. All rights reserved.