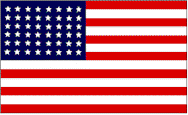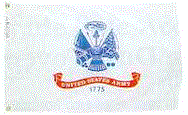 Headquarters
Army Ground Forces
Association
---
Events

Reading Air Show Living History
Reading, PA


---

On 2-3 June 2007, the Army Ground Forces Association (AGFA) and Fort Mott State Park teamed to attend the Reading Air Show. This is one of the largest events of its type in the nation and had over 1,000 interpreters in attendance.

The members of AGFA participating were: Andy Grant, Mike Murray, Shawn Welch, Larry Winchell, Peter Morrill, Tom Minton and Paul Taylor. The focus of AGFA participation was to provide an overview of the Coast Artillery, demonstrate a seacoast fire control station, and an Anti-Aircraft Battery Commander's instrument.

---
During the event, a large military surplus and collectables flee market provided an opportunity to obtain new equipment and meet other people interested in living history. Victor Verano and Jose Collantes are pictured with 1SG Murray and LTC Welch.
Victor and Jose are members of an organization that portrays Philippine Scouts from the early WWII period. Victor was portraying a member of the 26th Cavalry Regiment, Philippine Scouts, a unit that served on Bataan in 1942.
---
The highlight of the weekend of course was the aircraft. Many of these aircraft staged and taxied from right in front of the AGFA bivouac site. The P-40E pictured below was less than 200 feet from the AGFA bivouac site. The Curtiss P-40 was a US single-engine, single-seat, low-wing, all-metal fighter and ground attack aircraft which first flew in 1938, and was used in great numbers in World War II. It was a direct adaptation of the existing P-36 airframe to enable mass production of frontline fighters without significant development time. When production ceased in November 1944, 13,738 P-40s had been produced; they were used by the air forces of 28 nations and remained operational throughout the war.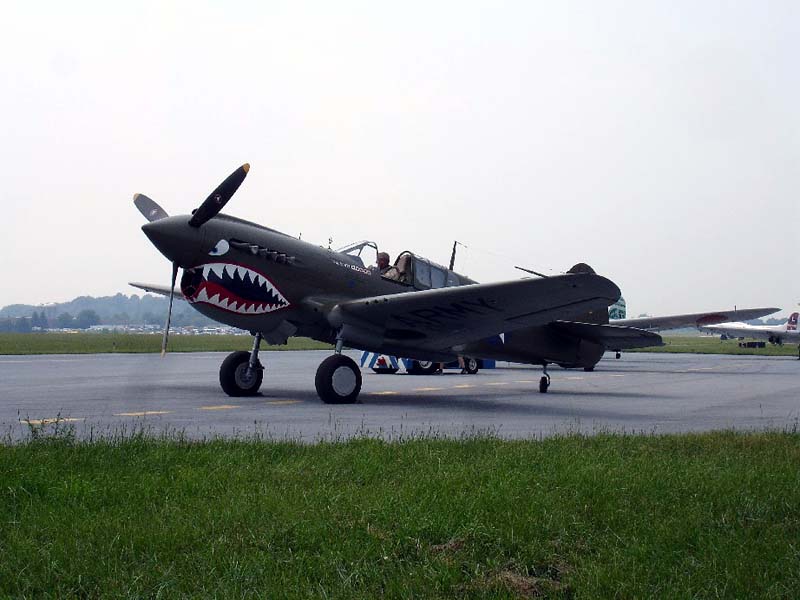 ---
Most impressive was the PBY Catalina Flying boat. It also taxied from less than 200 feet from the hard stand. The PBY Catalina was the United States Navy designation for an American and Canadian-built flying boat of the 1930s and 1940s. PB stands for Patrol Bomber, with Y being Consolidated Aircraft's manufacturer identification. It could be equipped with depth charges, bombs, torpedoes, and .50 caliber machine guns and was one of the most widely used multi-role aircraft of World War II. Catalinas served with every branch of the US military and in the air forces and navies of many other nations.
---
The site where AGFA bivouacked was directly adjacent to the main taxi way. The bivouac site consisted of three pyramidal tents and a dinning fly. The area under the dinning fly served both as a mess location and during the day simulated a complete seacoast artillery fire control station with one M1910A1 azimuth instrument and three EE-91 telephones and Time-Interval system. In the picture below, CPL Larry Winchell explains the M1910A1 Azimuth Instrument to a visitor.
The event was a major success for AGFA and we look forward to attending again in 2008. For more information, visit the Army Ground Forces Association website:
www.armygroundforces.org

---


Copyright 2011. All rights reserved.