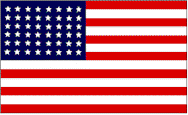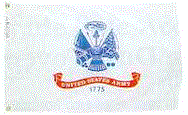 Headquarters
Army Ground Forces
Association
---
Events
Living History at Little White House, December 8, 2002
---

On December 8 2002, the Army Ground Forces Association (AGFA) members John Lassiter, Shawn Welch provided a living history display at the Annual Pearl Harbor Remembrance hosted by President Franklin D. Roosevelt's Little White House in Warm Springs, Georgia. Many veterans were also in attendance to include Mr. Leon Beck, a veteran of the 101st Airborne Division who served in Normandy and northern Europe in 1944-45.

The displays focused on equipment and materials common to units assigned to the Hawaiian Department in 1941-42. Major focus was on Infantry, Engineer and Coast Artillery units with special focus on the arms and equipment of the individual soldier.
A small arms display which included one of each of the following weapons: M1 Garand .30 caliber rifle, M1 .30 caliber Carbine, M1903 Springfield rifle (.30 cal), M1903 National Match (.30 cal), M2 .22 cal Springfield training rifle, T-38 6.5mm Japanese Arisaka rifle and associated bayonets.

A TV/VCR combination was used to show various training films demonstrating all infantry small arms from the M1911 .45 caliber pistol through the M1918 155mm howitzer. Also shown was a training film demonstrating the service of the 12-inch M1895 seacoast rifle on M1917 long range carriage.

Field "mess" equipment was displayed including an officer's mess chest which included all utensils normally associated with meal service. A coffee pot was kept full for the participants and heated using a M1941 field stove.
A comprehensive field communications display included a BD-71 six line field switchboard, EE-3B, EE-5 and EE-8 field telephones, a BC-611 "walkie talkie" and a SRC-300 FM backpack field radio. Within the commo display was a group of field desks that also had a functioning EE-8 field phone as part of the display. The phone was connected to the BD-71 switchboard. A vintage and fully functioning typewriter was also present and paper was provided to allow people the opportunity to see what using a manual typewriter.

The Coast Artillery displays included a M1910A1 Azimuth (fire control) instrument, it's associated electrical equipment, a functioning Time-Interval bell used to time the fire control system. Communications equipment unique to the Coast Artillery was also displayed, including two EE-91 wall telephones from the 1941 period, a EE-71 wall phone (from the 1920's and used throughout WWII), and a EE-31 wall telephone (first standardized in 1914 and also used into WWII). Various handsets and head sets were also on display. All coast artillery phones were connected to the BD-71 switchboard and this afforded the public the ability to experience each phone and its inherent strengths and weaknesses of design and functioning.

A Coast Artillery ammunition display included a 16-inch, 2,240 pound Mk-12 armor piercing projectile (fiberglass), 16-inch power bag, inert 3-inch shell and projectile and inert primers and powder tags in a display case.

Sights for the big guns were also present. An M31 sight for 6-inch, 8-inch and 16-inch barbette carriages was displayed in a wooden mount. Displayed on the table was an M1904 sight which was commonly used on all guns mounted in disappearing carriages (6-inch, 10-inch, 12-inch, and 14-inch) and many early barbette carriages.

Photos courtesy Shawn Welch.


---


Copyright 2011. All rights reserved.