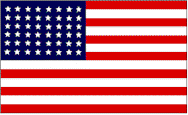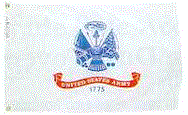 Headquarters
Army Ground Forces
Association
---
Events

Coast Artillery Living History
Ft. Mott, NJ (9 July 2005)


---

On July 9, 2005, the Army Ground Forces Association (AGFA), in conjunction with the New Jersey Parks and Recreation, hosted "Fort Mott Mobilizes - The activation of Detachment 1, HHB, 21st Coast Artillery Regiment, at Ft. Mott." The objective of the event was to interpret the coast artillery mission at Fort Mott in the summer of 1940, as France was overrun by Nazi Germany with an ease that shocked and amazed the democracies.

The members of AGFA participating were Andy Grant, JP Prostak, Brendan Bell, Mike Murray, John Lassiter, Shawn Welch, Larry Winchell, Stephen Turner, Peter Morrill, Luis Ramos, Sara Pompper, Tom Minton, and Mike Bonaccorsi. Bolling Smith of CDSG also attended and displayed coast artillery equipment, including a rare battery commander's composite telephone from early in the 20th century as well as providing technical support/interpretation.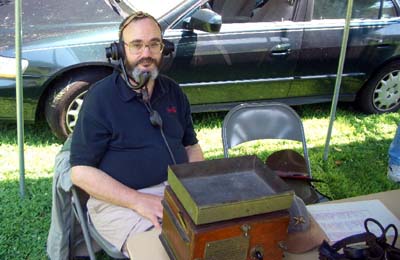 ---
The major focus of this event was a ceremony for the public portraying the "redesignation" of E Battery, 7th Coast Artillery Regiment, to HHB, 21st Coast Artillery Regiment. This signified the mobilization and preparation for defense of the United States from the potential aggression of Nazi Germany. The ceremony began with the soldiers being marched onto the battery parade by 1SG Murray.

The formation was soon turned over the 1LT Grant, commander of the Fort Mott detachment.
During the ceremony, the Regimental Adjutant, CPT JP Prostak, read the redesignation orders, after which the soldiers changed their distinctive unit insignia (crests).


Copyright 2011. All rights reserved.