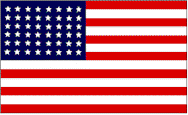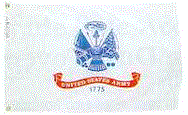 Headquarters
Army Ground Forces
Association
---
Events

Coast Artillery Living History
Ft. Hancock, NJ

May 20-21, 2006


---

On May 20-21, 2006, the Army Ground Forces Association (AGFA), in conjunction with the National Park Service, hosted the 3rd annual "Coast Defense Day" at Battery Gunnison/New Peck, Fort Hancock, NJ. The objective was to interpret the coast artillery at Fort Hancock in World War Two.
The members of AGFA participating were Jonathan Prostak, Shawn Welch, Andy Grant, Larry Winchell, Luis Ramos, Paul Taylor, Tom Minton, and Kevin Hoffman. Interpretation, including uniforms and equipment, was designed to present a view of the coast artillery in May of 1943. The tactical focus of the event was the ongoing U-boat war and the threat of submarines shelling the defenses or landing saboteurs.
Below, from left to right starting from the back are 1LT Grant, CPT Prostak; in the front are LTC Welch, 2LT Taylor, PVT Hoffman, PVT Ramos, PFC Winchell, and PVT Minton

---
Teamed with AGFA for this event were members of the Military Transport Association (MTA) from northern New Jersey.
---
MTA members John Dwyer, his young cousin Justin Patterson, Frank "Ike" Eichenlaub, and Jack White provided gun and ambulance jeeps and a M1941 Dodge command car. The medical jeep provided a very good feel for the level of medical care provided front line infantry troops as well as the critical need for medical care when fighting from fixed concrete fortifications. SSG Dwyer demonstrated the treatment required for wounds inflicted by concrete fragmentation due to bombs and naval gunfire.


Copyright 2011. All rights reserved.