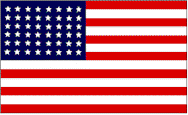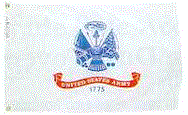 Headquarters
Army Ground Forces
Association
---
Events
---
Coast Artillery Living History at Fort Wool
On March 11, 2000, Shawn Welch, Andy Bennett, and Adam Welch, members of the Army Ground Forces Association and CDSG, provided an overview of the Chesapeake Bay harbor defenses and Coast Artillery to a Command and General Staff Officer's Course (CGSOC) - Reserve Component at Fort Wool, Virginia, just offshore of Ft. Monroe. The students were primarily Army Reserve, National Guard, and active duty mid-grade Majors and junior Lieutenant Colonels. This instruction fit neatly into the course as the class was discussing the evolution of arms and tactics. The instruction was conducted using the "living history" method, with each participant portraying an officer or enlisted member of the 246th Coast Artillery Regiment (HD) (VANG), one of the units that garrisoned Fort Wool.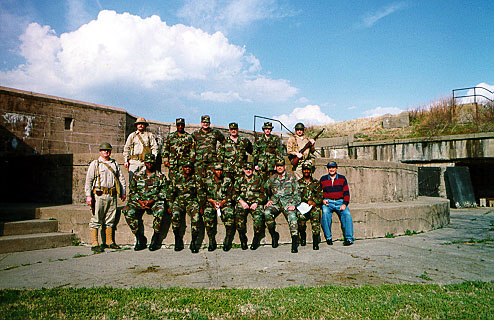 Each student received a packet that contained the armament of the Harbor Defenses of the Chesapeake Bay, RCW forms for Ft. Wool, and general site maps. The major displays and instruction were provided in the storeroom between Battery Hindman and Battery Claiborne. The communications equipment included EE-71 and EE-91 telephones (coast artillery specific) and four working field phones (EE-3B, EE-4, EE-5 and EE-8) connected to a BD-72 twelve-line switchboard. A functioning time-interval apparatus was also in use with one bell in the room next to this main display. Also within this room were selected pieces of inert ordnance, including a 3-inch case and projectile, 90 mm case and projectile, 37 mm cases and projectiles, a 16-inch powder bag, and inert Mk-XV and M-30 primers. Charts explained fire control, communications, and ordnance.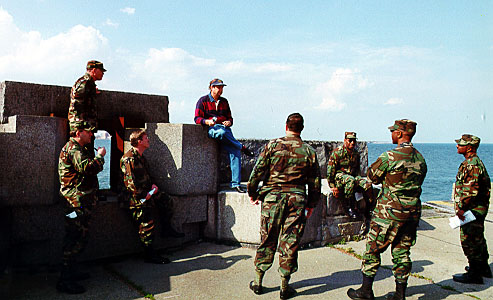 A fire control station was established in the mine command station on top of the old fort, with an M1910A1 azimuth instrument, TI bell, and EE-91 telephone connected to the other phones. The students used the instrument to track ships and observe tourists visiting the 3-inch guns of Battery Erwin at Ft. Monroe.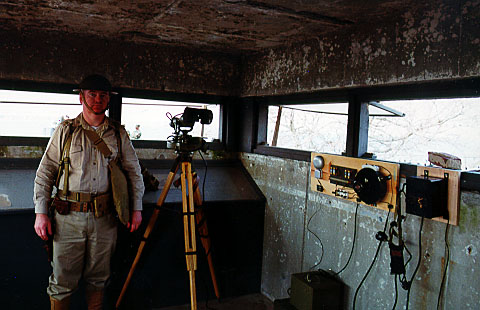 The class lasted for 2½ hours, and included instruction from Mr. Mike Cobb, curator for the Hampton Parks and Recreation Division, which maintains Fort Wool. He provided a special tour, including the interior of Battery Gates, a 6-inch Endicott era disappearing-gun battery that was reconstructed during WWII for two 6-inch shielded-barbette guns. This battery maintains much of its interior equipment, such as cabling, doors, and light fixtures. The plotting area was especially interesting, containing the air filtration system, AC system, fire control cabling, latrine (with a complete WWII era urinal), and telephone mounts.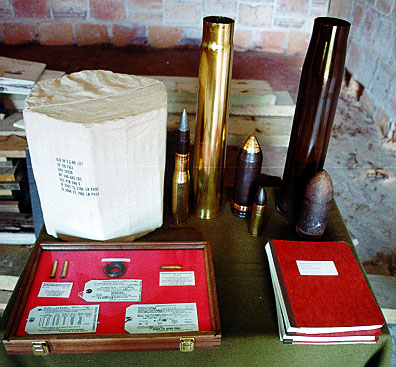 Overall, this training was very well received by the CGSOC students and also initiated coordination between AGFA and Mike Cobb for future coast artillery living history events.


---


Copyright 1998.All rights reserved.