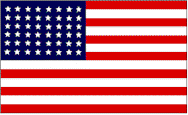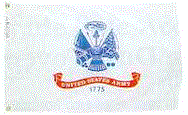 Headquarters
Army Ground Forces
Association
---
Events
Living History at Fort Mott, December 13, 2003
---

Building on the momentum from the event on June 28th, 2003, Fort Mott held its second living history event on December 13th, 2003. The event, entitled "Fort Mott Mobilizes", depicted how the events of December 7th, 1941, would have affected personnel stationed at Fort Mott. The event was co-sponsored by the Army Ground Forces Association and the N.J. State Park Service. The participants were: Shawn Welch, Mike Murray, Rob LaBerta, Stephen Turner, Larry Winchell, Mike Bonaccorsi, Peter Morrill and Andy Grant. Fort Mott Mobilizes consisted of two major focus areas, one in the park's museum and the other the newly restored fire control tower.
---
A short walk to the tower and up its steps offered the public an opportunity to see how a fire control tower would have been equipped and staffed while Fort Mott was an active army installation in 1941. For the event, the tower contained two M1910A1 azimuth instruments, four EE-91 telephones equipped with TS-9 handsets and HS-17, and HS-19 headsets, and a EE-71 telephone. During the day, a Coleman M1941 field stove provided hot water for coffee and limited heat. Also in the tower, historic radio news broadcasts were played to add to the atmosphere of a time when the country was entering a world war.
---
A time interval device was part of the display and used the original Signal Corps "Cut Out Switch Box" made in 1921 for use in Battery Arnold's plotting room. The switch box provided control to the bells in the museum and tower. It was especially gratifying that an original piece of fire control electrical equipment was capable of employment in it's original functional roll of controlling time-interval bells during the event. This piece of equipment will see extensive use in the roll of controlling TI bells in the future at Ft. Mott!
---
| | |
| --- | --- |
| | |
Within the museum several displays were set up to allow the visitors to gain insight to the attacks on Pearl Harbor and other Pacific territories. In the museum's theater, historic news footage of the entire year of 1941 was shown and in the main display area a slide show of pictures of the attack on Pearl Harbor was presented. Also on display in the main display space was numerous field phones (ranging from EE-3s, EE-5s to EE-8s) and a BD-72 field switchboard and a BD-95 fire control switchboard controlling telecommunications between and within the tower and museum.
---
Fort Mott Mobilizes was well received by all that attended and Fort Mott looks forward to its next living history event on Saturday, July 10th, 2004. The July event will focus on how the fall of France affected the Coast Artillery Corps stationed at Fort Mott and throughout the East Coast of the United States.


Copyright 2011. All rights reserved.