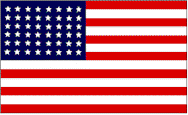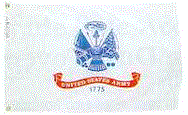 Headquarters
Army Ground Forces
Association
---
Events

Living History at Fort Mott, NJ (December 11, 2004)

Page 2
---
Our main exhibits were in the ordnance storehouse (museum) and the group fire control tower. Within the tower we had our standard setup - two M1910A1 azimuth instruments, four EE-91, one EE-71, and one EE-31 telephones. In the photo below Sgt Stephen Turner stands by one of our M1910A1s.

In the ordnance storehouse, exhibits included a BD-71 field switchboard, a BD-95 fire control switchboard, and a number of field and fire control telephones. A continuous 80-slide PowerPoint presentation included photographs of all the most important coast artillery weapons, with a special focus on the defenses of Manila Bay. Below, 1LT Andy Grant shows off the museum configured for the event.
The event was a resounding success, with over twice as many people as the Pearl Harbor event of 2003. If you are interested in more information about AGFA, please see our web pages about past and upcoming events. If you need to contact us, please click on the contact link below and send us an email.
---


Copyright 2011. All rights reserved.