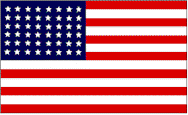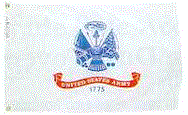 Headquarters
Army Ground Forces
Association
---
Events
Coast Artillery Living History at Fort Pickens, FL
---

On October 13, 2001, the Army Ground Forces Association hosted the 2nd Annual "13th Coast Artillery Open House" in conjunction with the National Park Service at Battery Cooper, Fort Pickens, FL. The objective of the event was to provide interpretation of the Coast Artillery mission of Fort Pickens in the World War 2 era.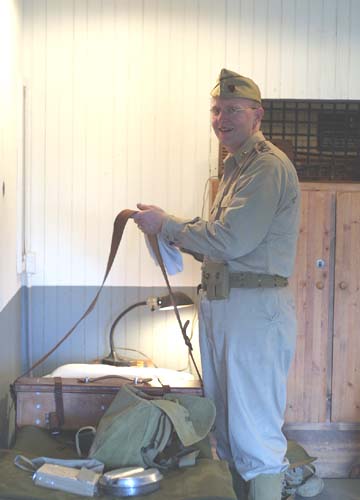 The members of AGFA participating were John Lassiter (shown above), Shawn Welch, and Andy Bennett. Interpretation, including uniforms and equipment, was designed to present a view of the Coast Artillery at Fort Pickens in October of 1941.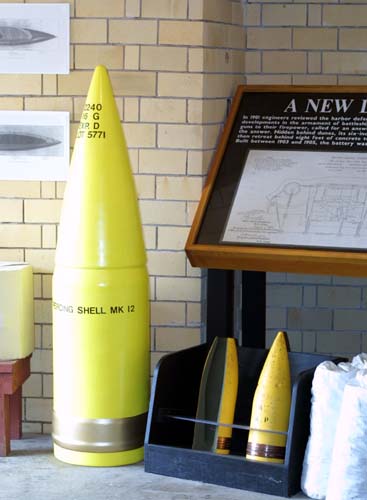 A number of different aspects of the Coast Artillery mission were presented through both interpretive displays and one-on-one contact with visitors. This display shows a 16-inch dummy projectile on the left, and two 6-inch projectiles on the right, along with the appropriate powder bags at the far right.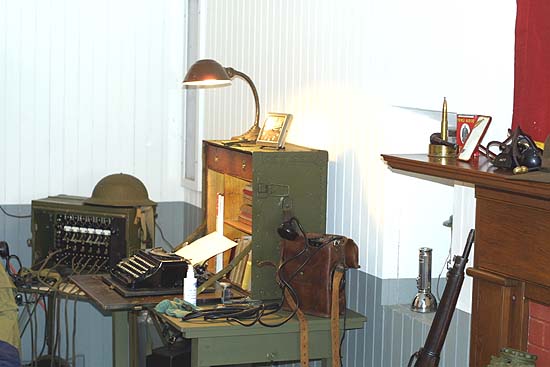 Another interpretive display was the battery commanders office, with a range of equipment including a field desk, BD-71 field switchboard, EE-8 telephone, and personal gear such a cot, sleeping bag, uniforms, and a footlocker display.




Communications equipment, crucial for accurate firing of large caliber seacoast artillery, was displayed in abundance. Here we picture one of the many pieces of communications equipment displayed, a BD-95 fire control switchboard. This was used in many Coast Artillery posts, and is displayed in conjunction with an EE-91 telephone, which was both a component of the switchboard (the operators telephone), as well as a stand alone telephone box used in Coast Artillery installations.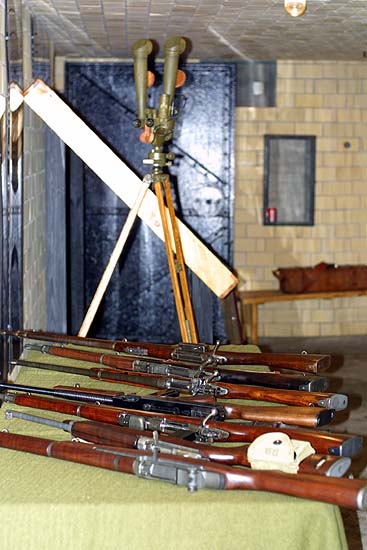 Another display focused on the small arms used by the Coast Artillery in the World War 2 era, including the M1903 Sprinfield rifle (various models), the M1 Garand, and the M1Carbine. In the background of this image, you will see a M1915 battery commanders telescope, commonly used in the Field Artillery, but also used by the Coast Artillery.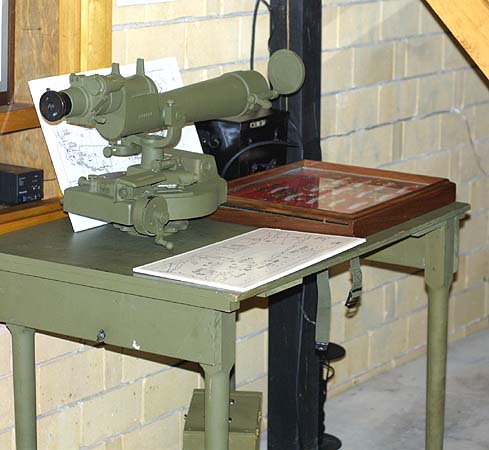 Another optical device displayed was the M1910A1 azimuth instrument, used as part of the fire control system of Coast Artillery weapons. Azimuth instruments were displayed both inside the battery, and in the battery commanders station on top of Battery Cooper. The display on top of the battery also had communications equipment, and was designed represent a typical battery commanders station.
The event was well received by a large number of visitors, and AGFA will be holding the Third Annual 13th CA Open House October 12, 2002, once again in Battery Cooper, located in the Fort Pickens unit of the Gulf Islands National Seashore. The Fort Pickens unit is located on Santa Rosa Island, just south of Pensacola, FL.
---


Copyright 2000. All rights reserved.